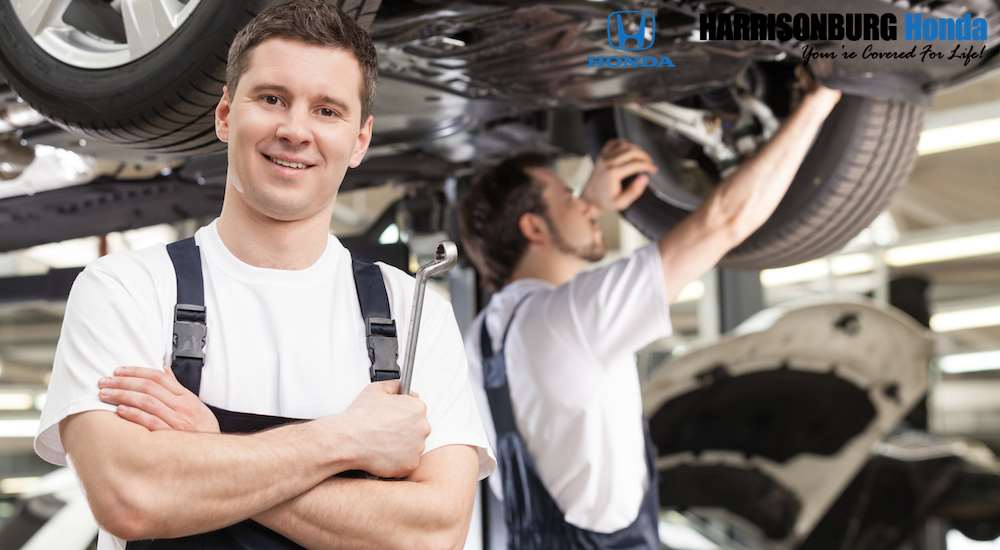 Harrisonburg Honda - Ask A Certified Technician
Is your vehicle acting up, or do you have questions about how features work on your vehicle in Harrisonburg, VA? Let our technicians answer them at Harrisonburg Honda.
Your car is a complex machine with a variety of mechanical and computerized systems. It is inevitable that you may have questions about how it functions. The technology has evolved in our vehicles, so you may have questions on how to use various features within your car, truck, or SUV. That's where we come in. Our team of expert technicians is here to help at Harrisonburg Honda today.
Expert Technicians At Your Service
If you have a question or concern with your car, truck, or SUV, we have the expert technicians you want to answer your questions. All of our service technicians are certified and trained by the manufacturer, having been required to complete rigorous courses and real, hands-on training prior to earning certification. Once they are certified, they are required to complete ongoing training to keep their certification.
This is important because the technology within our vehicles keeps increasing and becoming more complex, so they need to stay up-to-date on new trends and techniques. Let our experts answer all of your questions. It is simple! Fill out the form below, and our technicians will reach out to you with an answer. You can also call our Service Department or stop by and see us at Harrisonburg Honda.