What is America's Favorite Compact Car?
If you're trying to decide between buying a Honda Civic vs. Toyota Corolla in Harrisonburg, VA, let us show you how the Civic can give you all you want and more.
There's a reason the Honda Civic is one of the most popular compact cars in America year in and year out. From its fuel efficiency to its highly rated safety features, its surprisingly large amount of cargo space, to the exciting and dynamic performance it puts out, the Civic outpaces its main competitor, the Toyota Corolla, in nearly every category.
If you're in search of an exciting new compact car today, visit us at Harrisonburg Honda near Harrisonburg, VA today, where we have tons of exciting new Honda Civic models for you to test-drive.
New Looks, New Feel
Having just gotten a facelift for the new model year, the Honda Civic looks as modern and exciting as ever. Sleek, modern lines with a sporty and aggressive stance give the Civic an almost sports car feel, while the Corolla is as boxy and boring as ever.
When comparing the Honda Civic vs. Toyota Corolla on the outside, the winner is clear. With a fully digital dashboard suite, it'll be easy to forget that you're driving one of America's most affordable compact cars. The Civic also supports Apple CarPlay and Android Auto on its infotainment system, which is something you simply can't say about the Corolla.
A Variety Of Styles To Fit Your Life
Whether you're looking for a roomy sedan, a sporty coupe, or a versatile hatchback, the Civic has you covered. With a host of body styles combined with a ton of different trim packages and features available, you can easily find the Civic model that best fits your life. Too bad the Corolla only comes in one basic style.
With cargo space that ranges from 12 cubic feet in the coupe models to a stunning 25.7 cubic feet in the hatchbacks, there is more than enough room for you and your stuff in any of these new cars.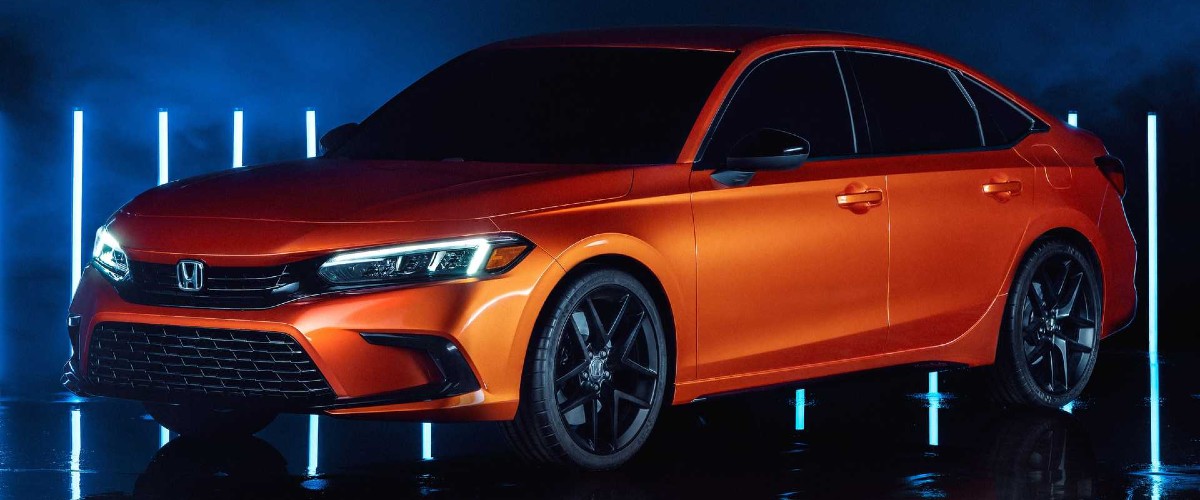 More Vroom For Your Buck
Powered by either a 2-liter engine, offering 158 horsepower or a turbocharged 1.5-liter engine that makes up to 174 horsepower, the Civic gives you a much more exciting ride than the Corolla, which offers a paltry 1.8-liter powerplant that only puts out 132 horsepower.
But even with all that extra horsepower, the Civic still outpaces the Corolla when it comes to gas mileage, earning up to 32 city miles per gallon and 42 on the highway, to the Corolla's 28/36 mpg.
You're Covered for Life!
That's our slogan here at Harrisonburg Honda, and we mean every word of it. From the minute you step into our showroom, we want you to know that we've always got your best interests in mind.
From the best pricing around to our top-notch service center, we'll take care of everything here at Harrisonburg Honda. You won't get that in a Toyota. So visit us near Harrisonburg, VA today and compare a new Honda Civic vs. Toyota Corolla! The winner is clear!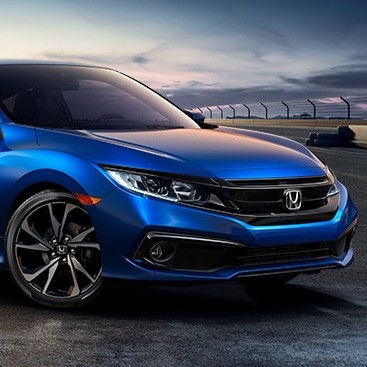 Get Much More in the Honda Civic
When you own a new Honda Civic, you're confident in every mile you spend behind the wheel; and because you know the quality and reliability of Honda, you know that means many, many miles. That confidence in what comes under the hood is matched with the confidence you need in the safety of you and your passengers. Ask the Harrisonburg Honda team of pros about the Honda Sensing suite of features to see how the Civic goes above and beyond to keep you and your family safe.