The Verdict is in: You Deserve a Civic
As one of the most popular compact cars on the road today, the Honda Civic should be at the top of your wish list. Stop by Harrisonburg Honda near Winchester, VA, and explore all the Civic has to offer.
You're not just looking for a car. You want something that will raise your status while lowering your fuel costs. You want something that will keep you safe while providing plenty of options. The Honda Civic is all of this and more.
It's never been easier to find the right Honda Civic for your family than it is with Harrisonburg Honda. From our rock-bottom prices to our discounts for military families, we do everything we can to help you save on your next Honda. Stop by today.
Exactly What You Need
The new Honda Civic gives you more options than other vehicles in its class. That means you can build the car of your dreams. Start by deciding between a two-door coupe, four-door sedan, or four-door hatchback.
Once you select the body style that is right for you, choose between six incredible trims. The base trims offer a ton of great features for the price. From there, the sky is the limit. Stop by our showroom to get an in-person feel for all of the Civic's great options.
Enjoy The Commute
Whether you're looking for a daily commuter or a weekend warrior, the Honda Civic clearly outperforms its rivals at every turn. The standard 2.0-liter engine brings more than enough power to the table, but the 1.5-liter turbocharged option will blow you away.
Mix a performance-based engine with either a continuously variable transmission or a six-speed manual tranny, and you'll be in complete control of your drive. Add a new, fully independent suspension, and you'll enjoy being behind the wheel so much that you'll volunteer to run errands. Schedule a test drive today. You'll love how the Civic responds to your commands.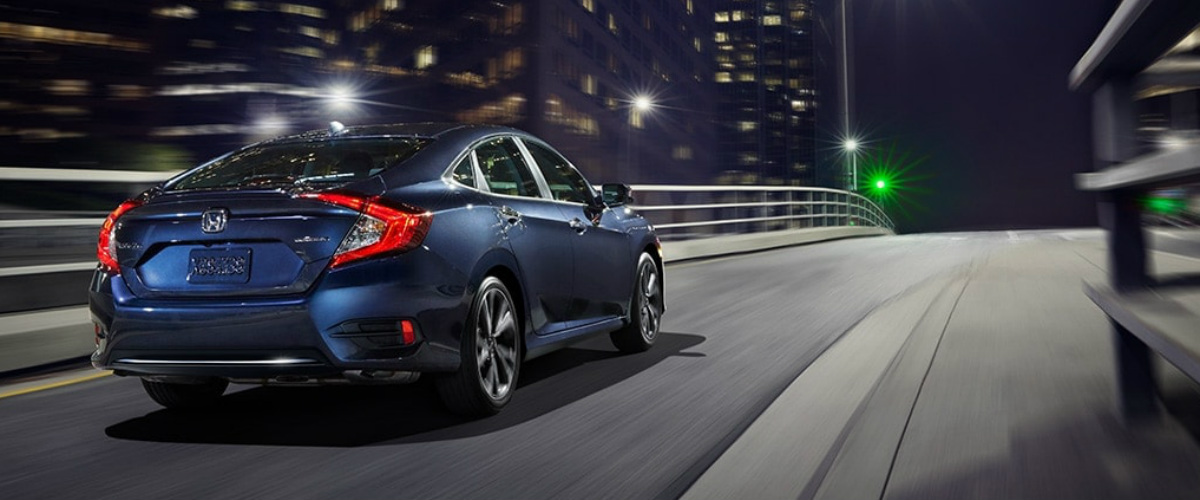 Safe And Secure
With a perfect, five-star safety rating from the National Highway Transportation Safety Administration (NHTSA), you'll drive with greater confidence. Honda started with a specially engineered body meant to withstand more significant impacts along with advanced airbags, antilock brakes, and more.
You'll also enjoy Honda's safety suite of driver-assist features: Collision Mitigation, Automatic Braking, Lane-Keeping Assist, Road Departure Mitigation, and more. Make sure to check out the new and improved Adaptive Cruise Control that even works at low speeds.
The Harrisonburg Honda Advantage
There are tons of options for buying your new or used Honda Civic near Winchester, VA. At Harrisonburg Honda, You're covered for life. We work hard to ensure that you always have a top-notch experienced. Whether you're looking to trade up to a new Honda or need service to keep your current Honda on the road, we're here for you.
Harrisonburg Honda is proudly Veteran owned and operated. We don't believe in gimmicks or tricks, just honest, old-fashioned customer service. Stop by today, and see why everyone keeps talking about Harrisonburg Honda.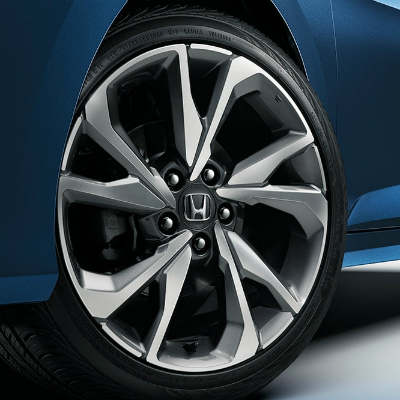 Get Much More in the Honda Civic
When you own a new Honda Civic, you're confident in every mile you spend behind the wheel; and because you know the quality and reliability of Honda, you know that means many, many miles. That confidence in what comes under the hood is matched with the confidence you need in the safety of you and your passengers. Ask the Harrisonburg Honda team of pros about the Honda Sensing suite of features to see how the Civic goes above and beyond to keep you and your family safe.