You'll Love Every Minute In This SUV
Whether you're commuting to work in Winchester, VA, or communing with nature, you'll enjoy every moment you spend in the Honda CR-V. Drive one home today from Harrisonburg Honda.
Boxes Are For Packing, Not For Driving
While other SUVs stick with a boxy profile, Honda designed the CR-V with soft curves and sleek lines. From the front, you get the athletic build and bold style you look for in an SUV.
Its sculpted side body sweeps backward, finishing with eye-catching LED taillights and rear spoiler. But don't let its polished look fool you: the CR-V's design is as functional as it is fashionable.
All About The Space
Although it's classified as a small SUV, you'll find there's a lot more to love in the CR-V. It starts with wide door openings that allow even taller passengers to get in and out without whacking their heads on the frame.
And there's plenty of space for four full-grown adults to stretch out and enjoy the ride. Plush, roomy seats are covered in your choice of comfortable, durable cloth or premium leather.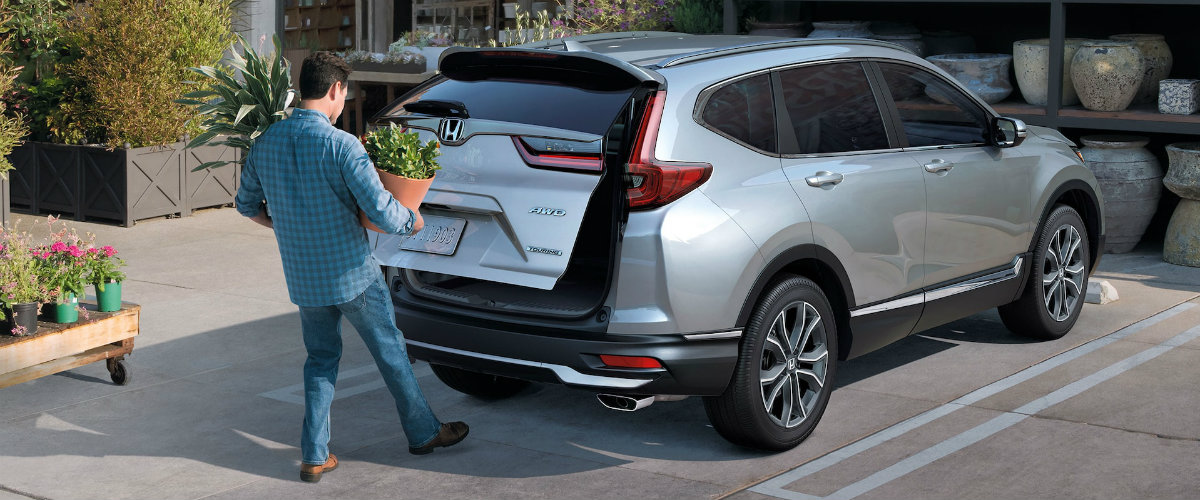 Climb Into Your Comfort Zone
The Honda CR-V offers a wide array of in-demand features that make every trip a pleasure. Standard and available features include:
Dual-Zone Automatic Climate Control
Heated Front Seats and Steering Wheel
USB Charging Ports in Front and Rear, plus Wireless Phone Charging
Infotainment System with Full-Color Screen
Apple CarPlay and Android Auto Integration
Talk to our Honda Specialists about all of the available features that make the CR-V the most comfortable room on wheels.
All Cargo Great And Small
There isn't a more versatile SUV on the road than the Honda CR-V when it comes to hauling your stuff. The 60/40 split back seat effortlessly accommodates several combinations of passengers and cargo with up to 76 cubic feet of space.
With the back seats upright, you can stow several pieces of carry-on luggage with over 39 cubic feet of trunk space. You don't have to sweat the small stuff, either: Honda created storage pockets and bins throughout the cabin for your devices, sunglasses, and other small items.
These 190 Horses Have A Lot Of Get Up And Go
Who couldn't use an extra burst of power on the morning commute? The Honda CR-V has a turbocharged, 190-horsepower engine that delivers plenty of energy, going from 0-60 in about 7.5 seconds. That's enough of a kick to get you onto the freeway in Winchester, VA, or haul you over the mountains with ease.
Curve-Hugging, All-Weather Confidence
The CR-V is engineered for responsive handling on even the most challenging roads. It stays cool and composed through tight twists and smooths out the various bumps and divots you encounter on the road. And with Real-Time all-wheel drive, you don't have to let bad weather ruin your trip.
Get The Perfect SUV At The Right Price
If you've been searching for the perfect SUV, you'll find it at Harrisonburg Honda. We know we're a bit of a haul from Winchester, VA, but you'll be glad you made the trip when you see our selection and prices.
Test-drive a Honda CR-V and experience for yourself this SUV's incredible versatility and capability. Our showroom is open Monday through Saturday, and our expert staff is happy to answer all of your questions. Give us a call and schedule your visit today.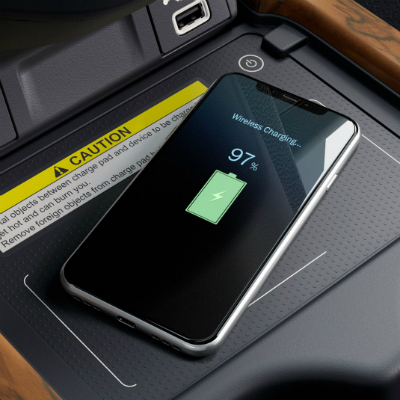 Get Much More in the Honda CR-V
When you own a new Honda CR-V, you're confident in every mile you spend behind the wheel; and because you know the quality and reliability of Honda, you know that means many, many miles. That confidence in what comes under the hood is matched with the confidence you need in the safety of you and your passengers. Ask the Harrisonburg Honda team of pros about the Honda Sensing suite of features to see how the CR-V goes above and beyond to keep you and your family safe.